Combo Services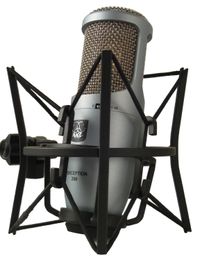 Win Box Audio combines the essentials of audio book recording services:
Narration

Editing

Re-Reads & Fixes

Digital Mastering
Available for one, all-inclusive price...$525 per finished hour.  Other studios charge $750.00 or more per finished hour, or per 10,000 words.  In general, one finished hour of audio will contain between 8,000 and 10,000 words.

(What is a "finished hour"?  It is exactly what it sounds like...one hour of completely finished audio.  The audio has been recorded, edited, mastered, and burned to CD.  It's that simple!)


Confusion Eliminator
Many other studios do not publish their rates online.  They make you call or e-mail for an "instant quote."

Or if they do publish their rates, they confuse authors and publishers with all kinds of crazy set-up fees, per-word fees, conditions, exceptions, licensed-for-this, not-licensed-for-that...WHOA!

Win Box Audio cuts through the clutter.  I charge one simple price.  How can I do this?  Simple.  Win Box Audio is an owner-operated business, with very little overhead.  I take projects on a case-by-case basis.  And I don't outsource the work to someone else.  By doing the work myself, I can do it for less, and make sure your project has the professional sound that you're looking for.


The Bottom Line
Win Box Audio will record your project & will provide:
Professional voice narration

Complete privacy & confidentiality of your project information

One-on-one contact between you and the person actually working on your project

No hidden charges, fees, or "oops we forgot to tell you about this one" costs

And you own 100% of the rights to the audio when it's finished

Do you need voiceover or narration services, other than an audio book?
Win Box Audio can handle small projects as well.  We have affordable prices for recording commercials, PSA's, training videos, and other short-form projects.


Getting Started is Easy (and Risk Free)
Call Dan at (616) 447-4041.  Or if you prefer, e-mail dan@winboxaudio.com.  I will be happy to record sample audio of your project at no charge.  Call it a "risk free sample."  It's a great way to hear what I would sound like narrating your project, without having to spend a single dime.
 
Audio Samples
Click the "play" button below to hear samples from the latest Win Box Audio book, Our Constitution.